Manali Vs Mussoorie: A 2022 Guide That'll Help You Decide Your Next Vacay Spot!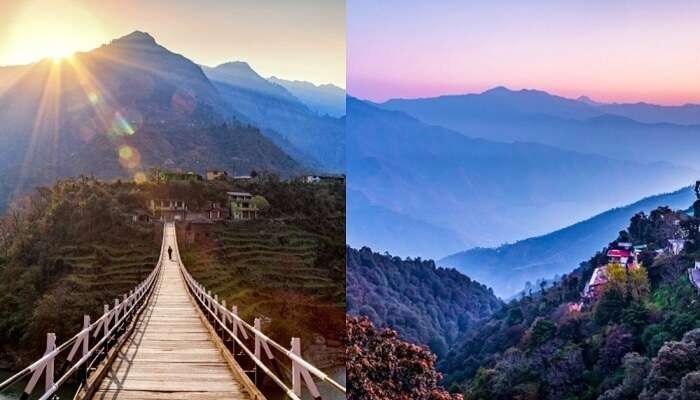 Natural Landscape
Mussoorie is a very beautiful hill station. It is truly a blessed holiday destination which is certainly filled with bounties of nature which isn't seen anywhere else in the world. There are several gardens, mesmerising green hills, decently pretty valleys and some real scenic and panoramic views truly worth your eyes to behold. While Manali is a very beautiful and a high-altitude Himalayan resort town graciously set in the northern Indian state of Himachal Pradesh. Besides being a popular honeymoon destination, the place is also often visited by tourists with friends and family as it is simply perfect for skiing and trekking in the Solang Valley and Parvati Valley respectively. It is often praised or its beauty in diversity owing to its fascinating scenic views and pleasant weather let alone a great atmosphere and very cosy yet remarkable ambience.
Best Time To Visit
The winter season between October and February is considered as the best time to visit Manali. During these months the temperature seldom drops down to zero degree Celsius. On the other hand, summers are recommended for Mussoorie and the best-known time is between April and June. If you would wish to watch the snowfall then winters can be great too.
Ideal Duration
It is said that 2 to 4 days would be just perfect to explore the beautiful Manali while another 2 to 3 days is well recommended to visit the several points of interests in Mussoorie.
Average Budget
Average accommodations:
Manali- INR 2,000 approx. (For two people)
Mussoorie- INR 900 approx. (For two people)
Meals:
Manali – INR 100-250 approx. (Per person per meal)
Mussoorie- INR 300 approx. (Two persons per meal)
Transfers:
Manali – INR 500 approx.
Mussoorie- INR 350-500 approx.
Sightseeing:
Manali – INR 1,500-3,000 approx. (Hiring a taxi or a full trip)
Mussoorie- INR 1,000-1,500 approx.
Miscellaneous:
Manali – INR 1000 approx.
Mussoorie- INR 1000 approx.
Average budget per day:
Manali – INR 6,000 approx.
Mussoorie- INR 3,600 approx.
Best Places To Visit On Your Vacation
There are several places to explore in Manali as well as in Mussoorie and some of the best-known places to visit are as follows!
Places To Visit In Manali
Hampta Pass Trek- It is one of the widely visited attractions well situated in Manali and is known to be a very fine spot for trekking. Amidst the dense pine forests and pristine glacial valleys, this beautiful spot is worth a visit for adventure enthusiasts.
Nehru Kund- It has derived its name from India's first Prime Minister Jawaharlal Nehru who is said to have drunk water from its natural spring. Visitors can have the pleasure of witnessing the breath taking and scenic views of the nearby mountains and valleys.
Van Vihar- This is a very beautiful municipal garden located right on the mall road, Manali. There is a decently spacious pond for boating which is well surrounded by dense and tall deodar trees all around it.
Manali Sanctuary- This magnificent sanctuary is known to be a home to Mona which is the state bird of Himachal Pradesh yet there are several other rare and local species seen here. To make a note of, visitors can catch a sight of brown bear, musk dear and snow leopard.
Bara Bangal Trek- It is also called as the Shepherds trail trek and it's a very fine attraction stretched from the lush green Kullu valley up to the stark landscapes of Bara Bhangal range.
Places To Visit In Mussoorie
Lal Tibba- this beautiful attraction is well set on the top of Depot Hill in Landour which is about 6 km away from Mussoorie. Owing to its location and being the highest point in the area it is certainly known to offer some decently stunning viewpoints in the entire region.
Lake Mist- It is one of the very beautiful points of interests located in the heart of Mussoorie and it is widely visited by tourists throughout the year. This beautiful spot shouldn't be missed if you are in Mussoorie. The lake's emerald waters are covered by green forest terrains from sides and many couples have found a haven here owing to its remarkable ambience.
Gun Hill- It is the second-highest peak of Mussoorie and one of the widely visited attractions in the region. Tourists visit here to experience the thrilling Ropeway ride which is 400 m long.
Nag Tibba Trek- If you are looking for a great weekend trek then here it is. This amazing adventure spot is truly a paradise for all adventure enthusiasts which offers a climb of about 10,000 ft amidst the snow-clad mountains.
Benog Wildlife Sanctuary- It is known to be home to almost extinct mountain quails, leopards, deer and the very beautiful red-billed blue magpie. One can even witness watching the very beautiful yet rare species of birds and is said to be just perfect for a good walk.
Best Spots For Shopping
Shopping is always fun however when it comes to shopping during vacation then it's a completely different kind of thrill. There are dozens of places for shopping in Mussoorie as well as Manali. All the best ones are listed in this Manali Vs Mussoorie guide. Take a look!
Spots For Shopping In Manali
Manu Market: Set in Siyal, this place is known to be one of the busiest shopping places in the whole of Manali. Tourists can please themselves by buying a variety of kinds of stuff such as books, clothes, footwear, utensils, artificial jewellery and home appliances. The market operates between 10 am to 6 pm.
Bhuttico: Dating back to history, this place was first introduced in 1944 and was started by a group of women as a cooperative shop. This is truly considered to be one of the finest shopping spots in Manali. It is well located in Bhutti Colony and its well knew for selling various accessories for winter wear and some trendy jackets. The market operates between 10 am to 7 pm.
Spots For Shopping In Mussoorie
Mall Road: It is certainly the main shopping hub in Mussoorie where you can witness some good hundreds of tourists flooding in every day. You can buy almost everything here starting from electronics to consumer durables let alone everyday essentials. You can have a good bargain on woollen clothing, shawls and beautiful antiques.
The Tibetan Market: There are several shops and stalls run by the local Tibetans and visitors can shop some decent winter clothes, shawls and Tibetan woodwork. This amazing market is also known for its woven carpets to let alone footwears. Some food stalls are also said to serve very delicious momos and some other Tibetan delicacies.
Currency And Visa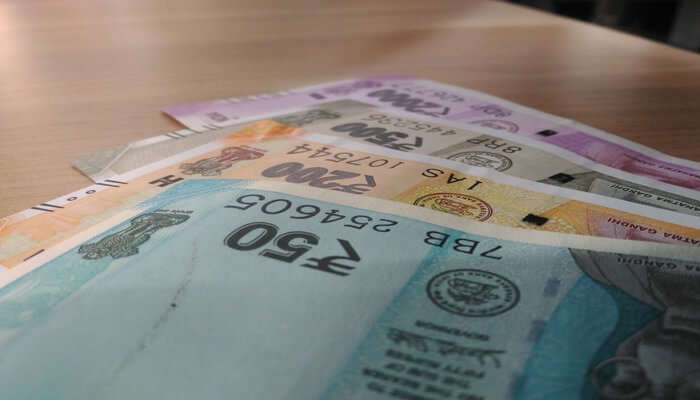 Only Indian currency is accepted here in both places. Any visitor who is not from India may need to have a valid Visa obtained from the Government verified agents. Visitors are requested to follow up with their government verified agents to have knowledge about the type of visa requirement just to be abided by the visiting country's norms and policies.
How To Reach
While you are in Manali, there are several options of getting around and we can start with their convenient taxi services which can be hired as per your convenience at any given hour of the day. Hiring a taxi also makes it very convenient to visit several attractions for sightseeing. Speaking of Mussoorie, it is very walkable for being a small hill station however the cycle-rickshaw is quite cheap and convenient let alone it is easily available. Hiring a taxi can be a good option too.