A Blueprint To Make Honeymoon In Manali 2022 A Timeless Experience!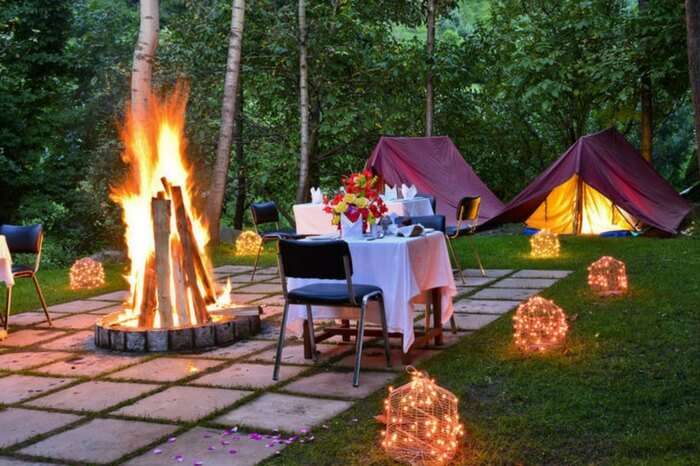 Table Of Content
Best Time To Visit Manali For Honeymoon
Reasons To Visit Manali For Honeymoon
Ideal Duration For Honeymoon In Manali
Places To Visit On A Honeymoon In Manali
Romantic Things To Do In Kullu Manali
Romantic Resorts In Manali
How To Reach Manali
Best Time To Visit Manali For Honeymoon
Best time to visit Manali for honeymoon is the summer season; from March to April to be precise. This is the time when the weather is pleasant for couples to fill the hill-station air with romance. The temperature varies from 10 degrees Celsius to 30 degrees Celsius.
Winter months – from October to February – are good too. A honeymoon in Manali in December is best for couples who love the snowy chill. Sunny days see a temperature around 18 degrees Celsius, whereas on cooler days the temperature dips to as low as -3 degrees Celsius. However, one must refrain from visiting Manali during the month of July and August. During monsoon, Manali experiences frequent rainfall and the path leading to Manali becomes prone to landslides.
Reasons To Visit Manali For Honeymoon
Carrying the baton of being one of the most sought honeymoon destinations in India, Manali boasts of being stationed amidst mountains and valleys and being flourished by the River Beas. The pine-fringed hill slopes with cozy living spaces, simple folks, and mountain adventures beckoning from all the directions are other reasons why Manali is one of the most sought after locations by lovebirds. Easily accessible from Delhi and Chandigarh, Manali offers peaceful environs amid woods and lush meadows – arguably, an amazingly romantic setting for the lovebirds. In Manali, honeymoon places are in abundance so you won't be disappointed.
Ideal Duration For Honeymoon In Manali
2 Nights and 3 Days
Besides romance in the hills, honeymoon in Manali has a lot to offer. And to gather all of that, you've got to spend about 2 to 3 days there. Given the number of romantic activities and beautiful places to see in Manali, this is the ideal duration recommended for a perfect honeymoon.
7 Places To Visit On A Honeymoon In Manali
There are many beautiful honeymoon places in Manali. Most famous are Rohtang Pass, Gulaba, Kothi, Rahala falls, and so on. But amidst all the places that honeymooners flock to there are a few that stand apart. Keeping these enlivening romantic places, in and around the hill station, at the top of your bucket list can make a honeymoon in Manali more engrossing. The thrill that you experience at these places to visit on a honeymoon in Manali, will turn into an ideal romantic escapade.
1. Hadimba Devi Temple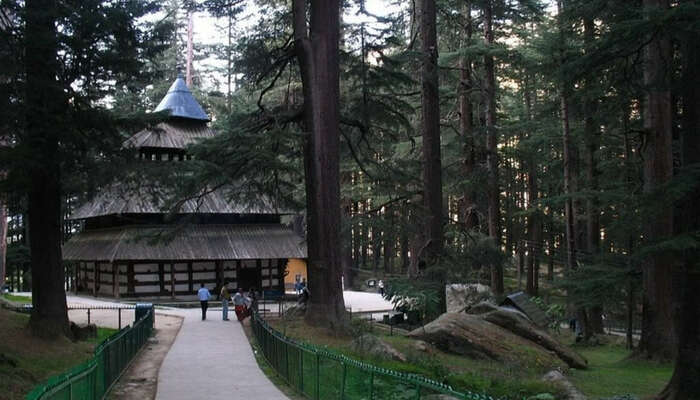 Said to be dedicated to Hadimba – the wife of Pandu son Bhima, the Hidimba Devi Temple is one of the most enchanting places to visit in Manali because of its historical relevance. The temple is an architectural marvel with a miniature depiction of the goddess, attendants, animals, and stylized foliation. The beams above display the Navagraha and female dancers from the Krishna story.
Location: Hadimba Temple Rd, Old Manali, Manali, Himachal Pradesh
Timings: 8 am – 6 pm, remains opened throughout the year
Duration Required: 1 – 2 hours
Note: Manu Temple, Maa Sharvari Temple, and Tibetan Monasteries are other honeymoon places in Manali that are located closeby.
2. Jogini Waterfall
Jogini Falls is a waterfall with a free-flowing stream running down from a height of 8956 feet. The place is sacred to the village goddess Jogini and is also known as a shakti peeth – a place of female power. The secluded environs of Jogini waterfalls make it a perfect secluded space for the couples.
Location: Vashisht, Road, Bashisht, Himachal Pradesh
Duration Required: 2 hours
Distance From Manali: 2.8 km
3. Solang Valley
A bit of adventure is icing on the cake on a honeymoon trip to Manali. For exciting adventure sports, head to Solang Valley and have a wonderful time with your partner. The valley is among the best places to try paragliding in India.
Distance From Manali: 14 km
Things To Do: Paragliding, skiing, parachuting, and horse riding
Timings: Adventure sports- 9 am to 5 pm. The ideal time for skiing- 10 am – 2 pm, remains opened throughout the year
Duration Required: 3-4 hours
4. Bhrigu Lake
At 14000 feet, Bhrigu lake offers a panoramic view of the mountains and valleys from the top. Perfect for adventurous and daring couples, it is a moderate that takes 2-3 days to reach the top. Camp at 10,000 feet in the mountains and don't forget to eat wild strawberries en-route.
Distance From Manali: 22 km
Location: Kullu, Himachal Pradesh, India
Timings: NA
Duration Required: 2-3 hours
5. Pin Valley National Park
Now this one is a slight detour but the Pin Valley National Park with its sub-zero temperatures and semi-frozen rivers, is a must visit among the popular honeymoon places near Manali. Pin Valley is also the only cold desert national park in Himachal Pradesh, located in the picture-perfect Lahaul and Spiti district.
Distance From Manali: 70.5 km
Location: Kaza Valley, Himachal Pradesh
Timings: NA
Duration Required: 2-3 hours
Best Time To Visit: Month of August, when the valley is most hospitable
6. Museum Of Himachal Culture & Folk Art
Image Credit: Wikimedia Commons
Museum of Himachal Culture & Folk Art in Manali is one of the best places to visit on your honeymoon. Home to various religious relics, household objects, weapons, instruments, and scale models, this museum is an excellent attraction for all history lovers. If history and the past intrigues you and your beloved, then Museum of Himachal Culture and Folk Art has a lot to offer you!
Location: Utopia Complex, Hadimba Temple Rd, near Hadimba Temple, Siyal, Manali, Himachal Pradesh
Timings: 8 am – 8 pm
Duration Required: 1 hour
7. Tibetan Monasteries
Image Credit: Shubhankar Sakalkale for Wikimedia Commons
Considered as the best places to visit on your honeymoon in Manali, Tibetan Monasteries are a perfect attraction that all honeymooners should visit. Spend some time amidst serenity and seek blessings for your married life. If you and your life partner is a follower of Buddhism and meditation is on your mind, then you should definitely add the monasteries on your list.
Best Monasteries: Buddhist Shrine, Von Nagri Monastery, Himalayan Nyinmapa
Duration Required: 2 to 4 hours
5 Romantic Things To Do In Kullu Manali
Apart from the exotic places to visit around Manali, there are lot of things to do in Kullu Manali which should be experienced by the couples visiting for a honeymoon.
1. Tree House Stay
During your honeymoon in Manali, try spending a day or two amid the secluded environs. The charming Tree House Cottages located in Kullu-Manali valley are surrounded by lush green lawns and imposing trees. These treehouses are tucked away far from the maddening crowd in the lap of the Himalayas.
Location: Katrain, Manali, Himachal Pradesh 175129
2. Yak Ride
The sight of a visibly modest yak tethered to a rope would elate the child in you and your partner. Sit on the back of the beast, and enjoy the ride with your partner riding on the side while enjoying the views around the lush-greenery.
3. Old Manali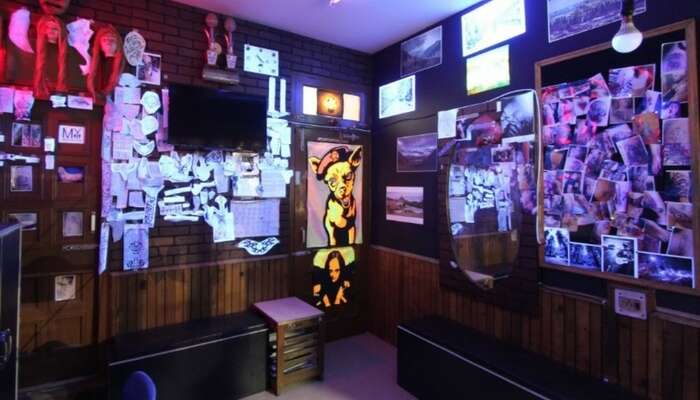 Old Manali is known for quaint cafes and striking tattoo parlors. On your honeymoon, get yourself and your spouse inked forever at the most famous tattoo locations around this old part of the town along with exploring some quirky cafes around the streets.
4. Manali Cafe Tour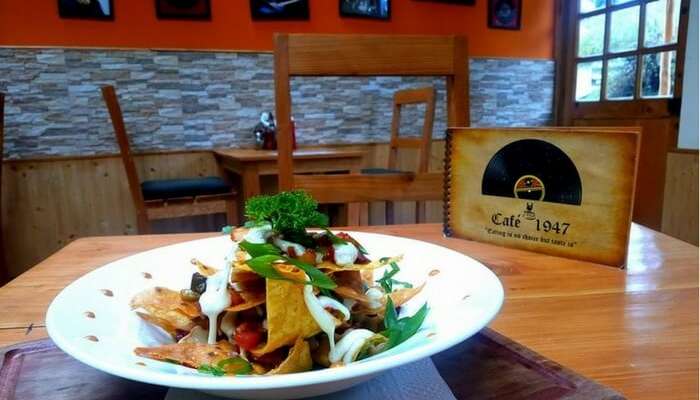 Apart from the spectacular resorts, Manali also boasts of cozy cafes for the lovelorn couples. Drifters' Cafe is one of the best cafes in hill station where you can savor the nature from close quarters. The cafe has a fully stocked bar too. Cafe 1947 is another cafe where you can spend a delightful evening as you enjoy live music in the house and gorge on Italian delicacies!
5. Sunset Watching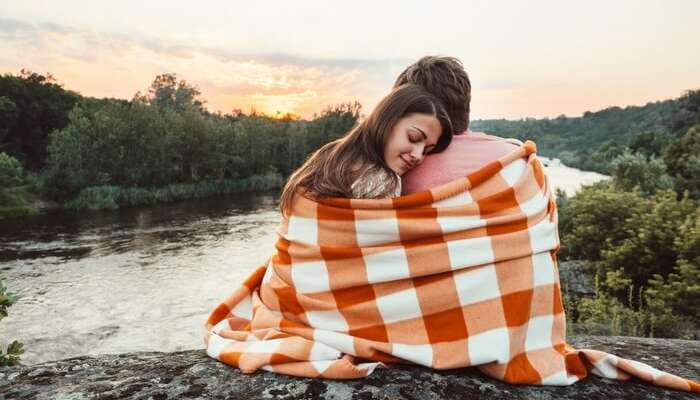 Well, you may not find it in any of the Manali honeymoon guides, but sunsets in the hills are a sight to behold. And for two souls in love, it is ultimate bliss to enjoy the dusk while embracing the love of your life.
Romantic Resorts In Manali
If you are on a honeymoon, hotels in Manali are many in number. Whether it be honeymoon suites in Manali or normal ones, you can find everything here. Manali also has few illustrative cottages, good enough to make your trip memorable. Most of the places to stay in Manali overlook the foaming river Beas and offer a pristine view. Some of the best honeymoon resorts in Manali are:
1. Solang Valley Resort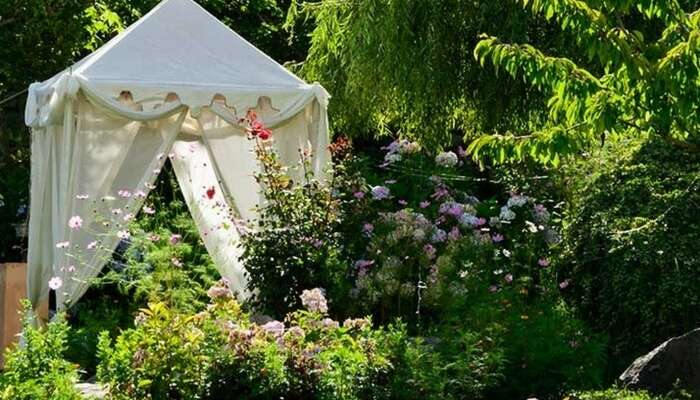 Nothing beats the sight of the glacier melting in front of you! Experience mind-blowing vistas right from your hotel room window while staying at the Solang Valley Resort. This place ensures a home-like experience while giving all the luxury required to make your trip a lavish one.
Website | Tariff: INR 15,250 onwards
Location: Solang Valley, Manali, Burwa, VPO, Palchan, Himachal Pradesh 175103
2. Span Resort And Spa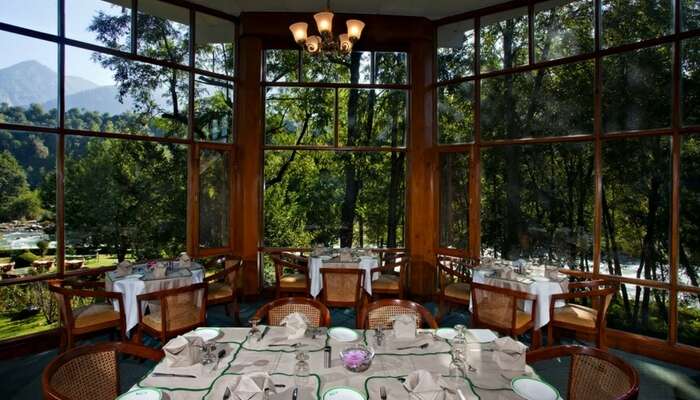 The Span resort and spa allows you the privilege of romancing with snow clad mountains and river Beas making the picture-perfect backdrop. Along with the luxury, the resort also ensures a stay amidst the nature's finest retreats and offers a comfortable stay.
Website | Tariff: INR 13,600 onwards
Location: 14 mile, Badagran Bihal, Leh Manali Hwy, Manali, Himachal Pradesh 175129
3. Apple Country Resort
Still not able to find the right place to make your stay romantic? The apple country resort brings you a discotheque and bar located on the first floor. Dance into the night till you drop because honeymoon stands for fun and moments relished.
Website | Tariff: INR 6000 onwards
Location: Log Huts Area, Log Huts Area Rd, Old Manali, Manali, Himachal Pradesh 175131
How To Reach Manali
By Air: Bhuntar is the nearest airport, located approximately 50 kilometers away from Manali. From the airport, you can take a taxi to Manali. Considering the weather conditions, flights are not considered among the most reliable options for getting to or out of Manali.
By Rail: Jogindernagar is the nearest railway station that connects Manali with several important cities of the country. Chandigarh and Ambala make other prominent options to reach Manali by train. From the railheads, one can easily get a prepaid taxi or a cab, or a bus at a reasonable rate.
By Road: The total distance from Manali to Delhi is 532 km which is slightly more than an overnight journey by a bus, 16 hours to be precise. There are plenty of state roadways buses along with hundreds of private buses that provide a luxurious ride to the commuters. However one can't just overwrite the exciting option of traveling by their own vehicle on your Manali honeymoon.