7 Things To Do In Manali In May: All That You Can Indulge In During This Summer Month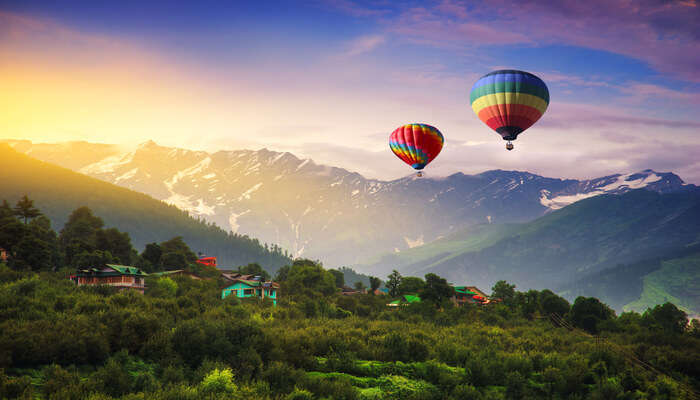 Weather In Manali In May
Located in the lap of Himalayas, Manali experiences pleasant cold weather all over the year.It is predominantly cold during winters and moderately cool during summers. Snowfall can be experienced from November end till early February. Most tourists plan a trip to Manali in the months of May-June to escape from the hot summer in the rest of India.
The average high temperatures in May range between 25°C to 28°C, while the average low ranges from 8°C to 13°C; providing a welcome relief from the blistering heat. Most visitors want to come to Manali in summers to indulge in a range of adventurous and thrilling activities like paragliding, zorbing, river rafting, rock climbing and trekking. With lush greenery all around, the spectacular mountain flora in full bloom, pleasant weather and plenty of exciting activities on offer, summer in Manali is a tourist paradise.
Things To Do In Manali In May
Here is a list of few things to do in Manali if you plan to visit the beautiful destination in May:
1. River Rafting
Image Credit: Buck Buckley for Pixabay
River Beas is known among the best stretches for rafting in India as it provides a combination of short stretches for beginner's level as well as the challenging ones for people pro at adventure. Beas River flowing through the mountains terrain is full of thrilling adventures. River rafting is the most adventurous activity which can be done in Manali.
Location: Pirdi has a dedicated water sports centre that provides for a wide range of adventure activities.
Best time: Tourists prefer to do river rafting in summers to have a plastic of cold water and get a relieve from the hot temperatures.
2. Paragliding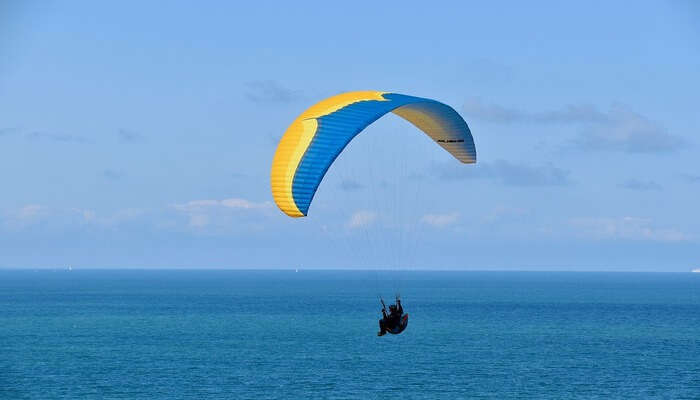 Image Credit: JacLou DL for Pixabay
For the enthusiastic and adventurous visitors, paragliding is a very good option to explore in Manali. Paragliding gives a chance to fly in the the skies on a glider and the thrill to enjoy a flight like a bird. In addition, paragliding gives a chance to witness the breathtaking view of the Dhauladhar mountain range and the meandering Beas River.
Location: The Solang Valley and Gulaba, Marhi are popular venues to indulge in paragliding in Manali.
Best time: Best time to take up paragliding in Manali is between the months of May and September.
3. Sightseeing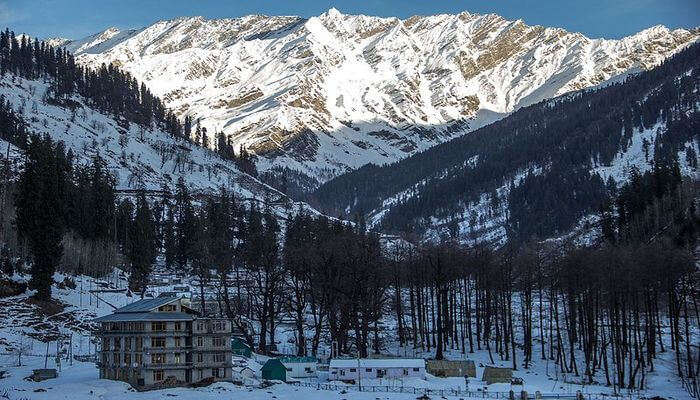 Locally known as Dhungari Temple, Hidimba Devi Temple is an ancient cave temple dedicated to Hidimbi Devi, wife of Bhima.The temple built by Raja Bahadur Singh in 1553 is an historic temple situated around 1.5 km from the Mall Road in Manali. Although no idol is worshipped here, a set of foot imprints are revered as holy here. Since centuries, an annual fair is held called Bahadur Singh Re Jatar during summers.Most tourists visit this temple to be a part of this fair. The temple is built in pagoda style and is located in a peaceful setting.
Location: Hadimba Temple Rd, Old Manali, Manali, Himachal Pradesh 175131
Best time: May
4. Trekking
The latest addition in adventurous activities in the beautiful Manali region is trekking. Trekking gives an opportunity to get connected to the nature quite easily. It is a thrilling adventure which combines spiritual wellness and physical well-being. Manali is a paradise for trekking enthusiasts as it offers great trekking trails, set amid the panoramic sights of the snow-capped Himalayas.
Location: The most popular trails are Rohtang pass to snowline, Bhrigu Lake Trek, Chanderkhani Pass, Tapri to Kalpa, Sar pass, Sangla to Baranag trek, etc.
Best time: For Low altitude trek, April to June
For High altitude trek, June to October
5. Adventure
Located on the route to Rohtang Pass, Rahala Waterfalls is created as a result of glaciers melting from the Himalayas. It offers a splendid view as water can be seen gushing from certain height from the ridge. The waterfall is surrounded by deodar and birch trees with snow covered mountains in its backdrop. Tourists visit this place for picnics with family and friends. It is a great weekend gateway into the peace and tranquility of nature.
Location: Leh Manali Highway, Himachal Pradesh 175103
Best time: May to October it the best time to visit the falls as it gets frozen come winter
6. Zorbing
Zorbing is getting tossed in a giant transparent ball down a slope. It is one of the best adventure sports tourists can enjoy in Manali.It is also called as globe-ring. It has ecome a popular recreation sport with the younger generation as the 360 degree movement of the ball is pure thrill. It is a must try thrilling sport which should be tried when one visits Manali.
Location: Solang Valley is perfect for you to give a try to zorbing
Best time: March to October with the exception of the monsoon season
7. Hiking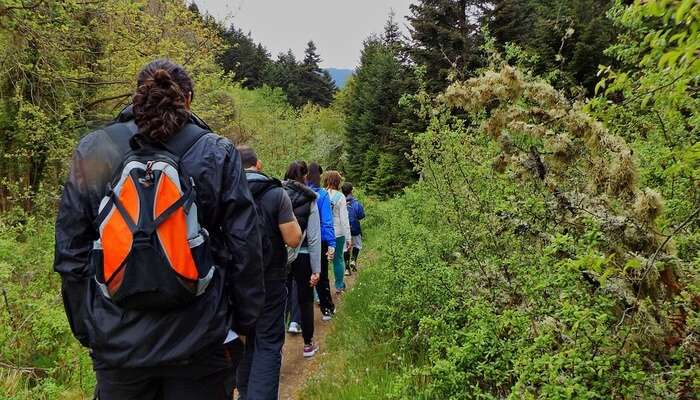 Image Credit: Dimitrios Gkorilas for Pixabay
Rohtang Pass is located at around 50kms from Manali at an altitude of 4,111 meters (13,400 ft.) on Keylong highway.It is known for its scenic views and adventurous trekking an hiking points. Tourists can enjoy a wide range of thrilling activities like snow scooter, skiing and mountain biking in Rohtang.The main attraction of Rohtang is that it s located in the lap of nature surrounded by beautiful glaciers, mountain peaks and snow capped hills. Rohtang pass is a gateway to Lahaul Spiti, Pangi and Leh valley.
Best time: Between May to June for summer sports. Snow lovers must visit during the months of October to November