5 Best Things To Do In Manali In June For A Soul-Satisfying Vacation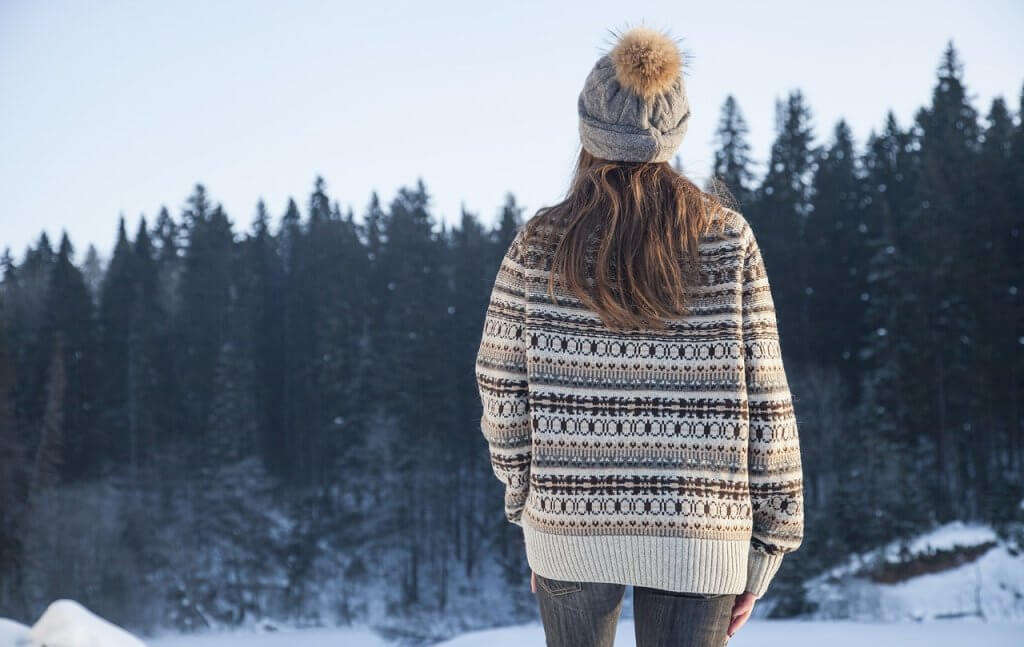 5 Best Things To Do In Manali In June
Here is a list of the best things to do in Manali in June that will help you have a heartwarming experience. Take a look!
1. Attend The Festivals And Carnivals Of Manali
There are various festivals organized in this famous tourist location. So, while you are here in June you must not forget to enjoy the festivals that are being held. The famous Doongri festival is organised in May and June which is formally arranged by the women of this place near Doongri Forest. People across the world come here to join this festival when women are dressed in colorful dresses and perform dances to please the local deity – Goddess Hadimba who is established here for centuries. Another fair that is held for three days in June and July is Bhuntar. Mela Bhuntar is also known as 'Tahoolikhana'. This festival is celebrated by the Hindu calendar on 1st Ashad and often is held in June. Sometimes it goes into July depending on the movement of stars. Farmers celebrate the fresh harvest of their grains and do the first offering to their local god during this festival after which they use the crops for other means.
Where: Doongri Forest/Bhuntar
Entry Fees: NA
Timings: June (calculated as per Hindu calendar)
2. Adventure Activities In Solang Valley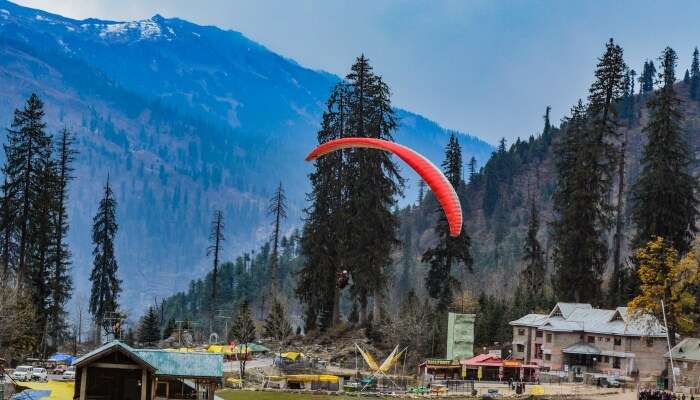 Solang valley is a varied famous and gorgeous place to be. You can visit this mere for its serene beauty and picturesque mountains. However, this place has developed over time and is a spot to perform all kinds of adventure activities like paragliding, zorbing and horse riding. These are performed at various difficulty levels and are done under the surveillance of experts to keep it safe for you. People also like to hike the mountains and stroll around the valley to appreciate the greenery here. People often come here from nearby metros to spend the day at leisure and overnight camping is held in this place. It is often recommended to book your adventure tours to this place a bit in advance or you will either have to wait for long hours to get the chance to perform or you will not be able to enjoy your favorite activity while you are here. Especially during summers in May of June, this place is overcrowded with tourists.
Where: Solang Valley
Entry Fees: Varies with activity
Timings: May and June
3. Enjoy The Beautiful Route To Rohtang Pass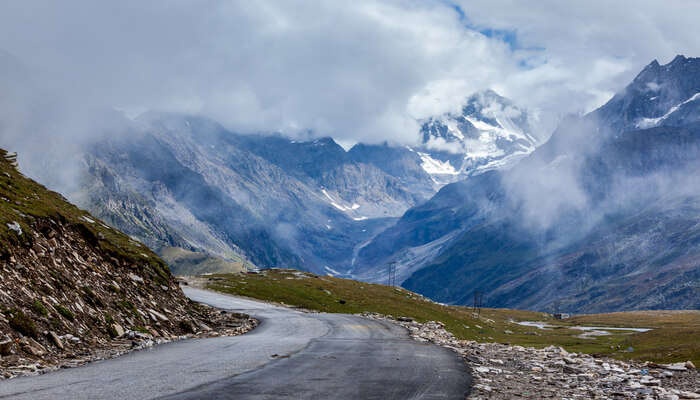 Due to its proximity to Manali, the Manali-Rohtang pass is a very nice drive and is a very popular destination amongst the tourists. It's a must to drive down to this valley from Manali while witnessing the beautiful road in between. The pass only opens around May-end when the path is cleared off from all kinds of snow and ice. The winding road is usually congested during peak season and one must make his way towards this road early morning to avoid traffic jams. But is worth the effort when you witness the panoramic views of the Himalayas on your route and Lahaul Valley present itself at its best. This would be a visual treat for people who love nature. Other views to appreciate while you are here are Rahalla falls, Chandra river, Beas river and other stunning views of Rohtang pass. There is also a snow point when you reach Rohtang where you can use the binoculars to view the Himalayas right at your footstep. You can also get your hands dirty in snow and craft a few snowmen and threw snowballs at each other. There are various other adventures during your way to Rohtang Pass as you pass the muddy roads, cross the streams and drive through the hair pin bends.
Where: Enroute to Rohtang via Manali
Entry Fees: NA
Timings: June
4. Visit Hadimba Temple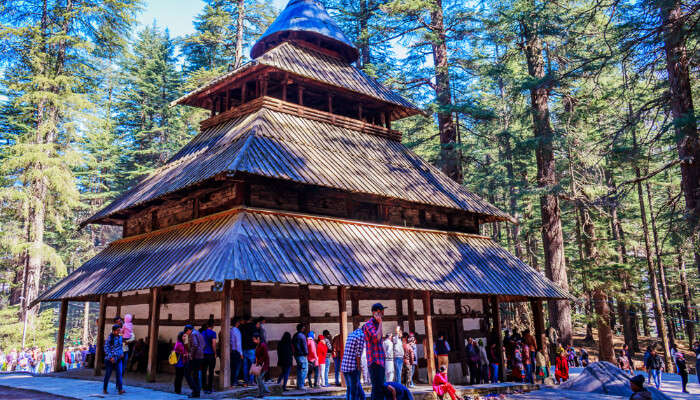 Hadimba Temple is one of its kind and mostly only temples dedicated to Goddess Hadimba who was the wife of Bheema. The temple is centrally located in the Doongri Forest and was said to be constructed during the 16th century. The temple has Pahari architecture and stands like a pagoda with four tiers to it. The exterior of the temple has various wood carvings and is surrounded by beautiful deodar trees. When the sunlight falls on the temple percolated through the deodar trees its almost divine and fills you with all-new kind of energy. The women of this place celebrate the Goddess Hadimba festival during June and hence the temple is decorated in all sorts of colors and festivities during this entire month. People across the globe come to this place to see the divinity and majestic Goddess Hadimba. Most people know Goddess Hadimba as a demon who got married to Bheema however, there are various other tales to this Goddess which only gets unveiled by the priests of this temple while they appreciate the Goddess during her worship. It's interesting to see this entirely new side of the place and the charm of this place is altogether different during this period.
Where: Doongri Forests
Entry Fees: NA
Timings: June
5. Visit And Shop In Old Manali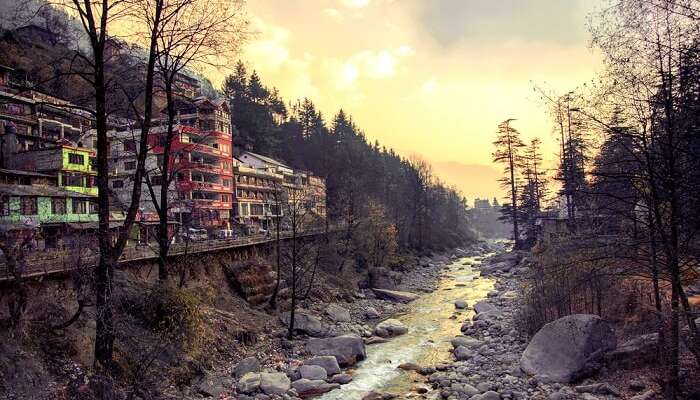 Manali is often overcrowded with visitors during June, in such a time if you are looking for solace then this part of the town is most charming, and you can spend some quiet time here even during the peak season of June. The place is away from the chaos of tourists and has many cafes and guesthouses to spend your day here. While people come to old Manali they also love to visit traditional homes and appreciate their old architecture. Some adorn the typical Pahari architecture while other houses were built in the British era and have that English look and feel to it. People often like to stroll to shops here that sell myriad items. Maybe you find an unleashed treasure in these shops. It's often adventurous to go into these shops and dig into thousands of items and select those few items that would be lashing to your eyes. The place has major laid-back vibes and sends you into ultimate lazy mode and relaxes you off the hustle of the overcrowded main city. People also like trek to the famous Manu Temple while they are in old Manali. The temple is dedicated to the first-ever man on this earth – Lord Manu.
Where: Old Manali
Entry Fees: NA
Timings: All around the year